Media Insights
A Look Back At Prime Day 2021
Amazon

's annual

 Prime Day Event 

surpassed expectations this year, garnering

more than $11 billion in total

e-commerce transactions

, up 6.1% from 2020

¹.

Read to learn more about what we observed

 

across 

Ovative

 clients 

including 

impact on media costs, engagement

, and 

key 

messaging themes.

 
Prime Day 2021 Macro Trends
Before the event:

In the two week lead-up to Prime Day, customers spent over $1.9 billion on small business products during the Spend $10, Get $10 promotion period

 

During the event:

 The first day of the Prime Day event (June 21

st

) was the biggest digital sales day this year, surpassing last year's Cyber Monday

²

 

Halo impact on e-commerce:

 The halo effect of Prime Day played a significant role in this year's event. Large retailers with revenue of $1 billion reported a 29% increase in online sales compared to a typical day in June and small retailers (with less than $10 million in annual revenue) reported a 21% increase

3 
Prime Day 2021 Customer Trends
According to PR Newswire, as of 32 hours into the event, the typical Prime Day shopper was a high-income, suburban female, age 35-44

4
More than 9 in 10 (98%) of Prime Day shoppers said they were Amazon Prime members, with the majority joining pre-covid (before March 1, 2020)4 

 
Ovative Prime Day 2021 Performance Trends
Overall our clients saw varied performance across channels, with both Paid Search and Paid Social showing increased engagement and higher media costs: 
Paid Social Prime Day Trends:
(
Compared to previous 6 weeks)
Costs: 

average increased costs of 20%, with observed up to 27% 

 

Engagement: 

Ovative clients saw a 

CVR increases of +3%, with some clients seeing up to 80% increase

 
Paid Search Prime Day Trends:
(
Compared to previous 6 weeks)
Costs: 

average increased costs of 10% across, with highest increase of 30%

 

Engagement: 

average daily click increase of 4%

 
Affiliate Prime Day Trends: (Compared to previous 6 weeks)
Costs: averaged increased costs of 11% with highest increase of 258%
Engagement: revenue was +16% due to increases in CVR (+17%) and AOV (+18%)
Top 2021 Prime Day Products 
Amazon's top selling product this year was the iRobot from Roomba, with additional top selling products including Keurig's K-Slim Coffe Maker, Goli Nutrition's Apple Cider Vinegar Gummy Vitamins, and 23andMe's Health DNA Test5. Top categories purchased across the board were Tools, Beauty, Amazon Devices (including the Fire TV Stick), Household Essentials, Electronics and Apparel. 
Prime Day 2021 Winning Messages
Key messaging themes for Prime Day 2021 included: 
Gifting

Membership
Time-sensitive deals
Location specificity

 

 
Two examples of Prime Day creative (from sales off of Amazon) that won the event
:
Old Navy

Messaging

 

"ONLINE ONLY SUMMERTASTIC SALEGANZA 1000S OF DEALS 50% OFF"

 

"DEALS END IN [TIMER COUNTDOWN]"

 

Creative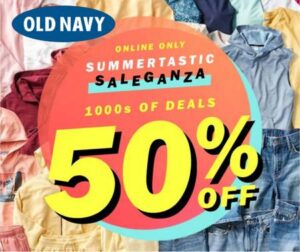 Ann Taylor

 

Messaging

 

THE SUIT YOURSELF SALE

 

Suiting Separates Starting At $50

 

Free Shipping + Up to 50% off Everything Else

 

Creative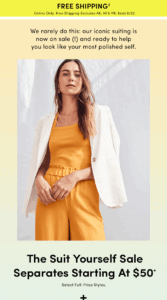 Amazon continues to make retailer history each year with their Prime Day event, bringing in billions in revenue and giving businesses large and small the opportunity to capitalize on the subsequent traffic and performance increases. With more and more shoppers in market each year, marketers should expect Prime Day to continue to be a key moment to drive ecommerce sales and be prepared that increased competition will continue driving up media costs. 
Ovative is a digital-first media and measurement firm seeking to transform the measure of marketing success. At Ovative, we help brands move the needle. We are curious. We value your brand. We want to see you succeed. Connect with us to learn more! 
---
SOURCES
1 | CNBC, Amazon Prime Day, June 2021 
2 | Stock Market forecast, Amazon's Prime Day is Making Retailer History, June 2021 
3 | PYMNTS, Online Sales Topped $11B During Prime Day Event, June 2021  
4 | PR Newswire, Amazon Prime Day Early Results Are In, Numerator Reports, June 2021  
5 | SuperMarket News, Amazon turns in record Prime Day, June 2021