Good Morning and Happy Wednesday!
Welcome to Ovative's marketing/tech news digest – where we hope to keep you up to date on all things new and exciting within Marketing, Measurement and Technology.
Always informative, sometimes entertaining. Enjoy.
Fodder for the water cooler:
They're here. Beyonce's twins, that is. And apparently, there is some controversy over Matthew Knowles stealing the thunder on the announcement. I guess the lesson from this is…don't mess with the Beyhive.
---
Snap Acquires Placed to Prove Geofilters Drive Store Visits|

TechCrunch
 | June 5, 2017
Quick pitch: Online to Offline attribution is still a hot topic, and Snap wants in with its purchase of Placed, a location-based data firm.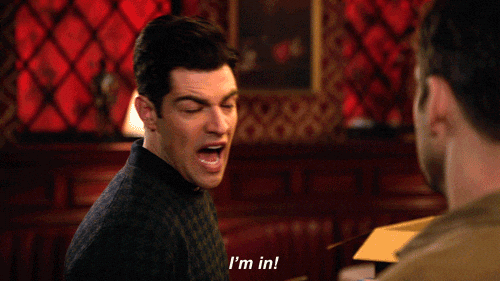 Now I want the details: Advertisers are demanding better measurement tools. Snapchat's response: "Yeah, yeah we're workin' on it." Placed uses opt-in mobile panels, allowing Snapchat to up their game in tracking offline conversions. This move also means the company's own Snap to Store can be brought to scale.
What we're thinking: Everyone knows Facebook and Google are dominating the digital advertising space, but it isn't stopping companies like Snapchat from building their own ad space too. Bringing in Placed is a strategic move to secure a competitive ad platform with interactive ads and strong ad measurement. And while it may be nearly impossible to gain the user base of the duopoly, Snapchat can still win with a higher revenue to user ratio.
---
Facebook Lets Brands Blacklist Publishers | AdAge | June 14, 2017
Quick pitch: Advertisers no longer have to worry about that awkward moment when… 
Now I want the details: Facebook is rolling out a new option that aims to give advertisers more control so that their Audience Network ads are at a lower risk of being displayed alongside objectionable content or videos. #Awkward. Now advertisers can opt out at the site level instead of just the category.
What we're thinking: Although Facebook commands almost 20% of all digital ad dollars, they are looking beyond their newsfeeds by improving their partner network with this new feature. Facebook is obviously not content in being second of the "Google – Facebook Duopoly", and they are looking to leverage increased advertiser interest in programmatic inventory. We think this is a small step in the right direction on providing a level of transparency that advertisers demand these days, especially in the wake of the famous YouTube boycott of 2017.
---
IRI and Pinterest Partner to Identify Campaign Optimizations and Maximize Sales Lift | BusinessWire | June 14, 2017
Quick pitch: Pinterest is recognizing the importance of measurement. Can I get a woot woot? Now I want the details: Turns out, people care about ROAS (Return on Ad Spend) ….and audience verification, multi-touch attribution, sales lift, and well, just about everything in terms of digital marketing measurement. "Oh," said Pinterest. Cue adding 14 measurement companies as partners and driving forward with a strong focus on sales and attribution data. Little late to the game Pinterest, but better late than never.
What we're thinking: More social media measurement? LOVE it. A focus on direct response and attribution? Love that too. But it's not all fleshed out yet- right now, we know people go on Pinterest to be inspired. The platform works great for branding and storytelling, and they have engagement metrics to back those up. Direct response actions are different, and that's what these measurement partnerships are going after. With new partners to optimize conversions, Pinterest is heading more into the direct response space than they have in the past. Will the platform be able to convert pinners who desire inspiration to pinners who take-action? Time will tell. But one thing is for sure, Pinterest adding marketing measurement capabilities is a good thing.
---
"What We're Into!" A section where we tell you about what we've been reading, watching, or listening to in the past few weeks. As always, let us know if you've been into the same thing!
From a 12-year-old ventriloquist to a chicken playing the piano, this season of America's Got Talent is definitely one to watch. New episodes air every Tuesday night, or you could just wait for your friends to share the good ones on Facebook.
---
Questions? Comments? Hit us up: [email protected], [email protected]
Ovative/group is a measurement and activation firm focused on activating enterprise value through marketing, measurement, and technology services.  Through our 20+ related engagements over the past three years in this space, we've observed some common themes that, when considered, greatly increase the probability of building solutions that lead to lasting capabilities rather than shiny pennies few are willing to adopt.
Our clients span multiple industries, including retail, healthcare, education, CPG, and hospitality; for companies with sales that range from $250M to $100B.  We engage with our clients both as advisors and as outsourced service providers; as a neutral measurement partner or as an end-to-end measurement and activation solution provider.