Happy Friday!
Welcome to the third edition of Ovative's marketing/tech news digest – where we hope to keep you up to date on all things new and exciting within Marketing, Measurement and Technology.
Always informative, sometimes entertaining. Enjoy.
First: fodder for the Water Cooler…
Whether they're politically correct… or not… presidential candidates are on track to collectively spend over$1B on digital marketing this year. Dolla, dolla billz y'all.
Next: industry information we feel is useful and thought provoking…
Facebook's Atlas Stuggles to Serve its Market
AdExchanger 2/26/16
The Quick pitch: Facebook "launched" their ad server, Atlas, in 2014 and promised to measure campaigns better than DoubleClick… Kind of like the time Kim Kardashian promised to be with Chris Humphries forever (that lasted a whopping 72 days). Turns out, a quality ad server needs to be able to serve ads across all devices and formats.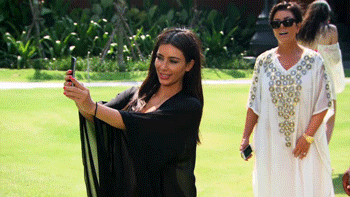 Now I want the details: It's been over a year and marketers are still having significant issues with Atlas.  While the idea of using Facebook's ID Graph seems like a no-brainer because it leverages data from logged-in users, Facebook's data restrictions make tracking campaigns surprisingly difficult.  In addition, serving ads on mobile apps is still touch-and-go while serving video ads is a no-go.
Good ol' FB created Atlas with a focus on Measurement, not on ad-serving, but it's still categorized as an ad server. Good news for peeking into areas where pure measurement pixels aren't allowed.
However, since Facebook wants to keep its friend-list short when it comes to DMP tags, only limited tagging from Datalogix and Neustar are allowed today which means big hurdles for folks using anything else.  If you go all-in with Facebook, YouTube will still be a problem.
As you can imagine, Facebook and Google don't play nice and allow each other's tags on their properties (think about the awkward convo that went down between the Book and the Tube), which leaves marketers with one option – multiple DMPs.
What we're thinking: Our initial thought is that this is a great idea… if Atlas can get it to work. A combination Measurement, Ad Server and DMP sounds awesome – pending a cohesive way to tag/distribute using a not-yet-defined neutral DMP.
As much of the marketing industry is seeking to move to one-to-one personalization, using Facebook's data is an obvious slam dunk. The cakes not totally ready to be taken out of the oven yet, but we're keeping a close eye on Atlas …
---
Marketers Flock to Programmatic Ads Despite Concerns About Fraud and Transparency
Wall Street Journal 3/3/16
Quick pitch:  The Association of National Advertisers (ANA) teamed up with Forrester to get the 411 on what marketers really think of programmatic… the verdict – nearly everyone feels like they're swiping their credit card without seeing their basket, the receipt or any added gratuity.
Now I want the details:  The overwhelming majority of the companies surveyed engage in programmatic buying – 79%!  However, of those engaging in programmatic buying, 70% of them are concerned about bot fraud and over half are also concerned about cost transparency of their automated systems.
The transparency issue is a big deal, because the responses in the survey suggested marketers were worried about agency kick-backs within the black box of programmatic buying.
This prompted an investigation by the ANA to get to the bottom of agreements between media sellers and agencies. Although 31% of companies polled are using in-house techniques to better oversee programmatic buying, Bill Duggan (from ANA) advises all advertisers to be "asking more questions about programmatic" for clarity/reassurance.
What we're thinking:  Everyone should know as much about their programmatic cost structure as possible and agencies who significantly hide this information should be called into question.
As for bots, there will always be difficulties spotting bot-traffic on websites and the total dollars lost to fraud will likely never be completely clear.  Using click-based pricing can only work in so many cases so we advise connecting with your agencies to get estimates from their publishers on bot impressions.
---
An Incredibly Dorky Look at Each Presidential Candidate's Technology Stack
FastCompany 3/1/16
Quick Pitch: The current presidential candidates may have different opinions on how to best represent the people, but they're all wanting to be your friend on Facebook. Oh, and Clinton and Cruz are tracking you the most … #HillzForPrez #CruzToTheWhiteHouse
Now I want the Details: When it comes to website content management, everyone's UX is relatively similar – no candidate failed to request email addresses or donations, everyone has an Instagram-worthy picture front and center (except Mr. Cruz) and nearly everyone uses WordPress.
When it comes to analytics scripts, Clinton wins with a total of 14 running on her website.  Every candidate is using Google tracking and most are using Optimizely (split testing) and Mixpanel (analytics insights and conversion tracking).
At the end of the day, though, there's no substitute for leveraging proprietary data which is why their priority has been getting voters' email addresses and connecting directly on social media.
What we're Thinking: No matter what your political stance is, it's hard to deny our inner-marketer from giving props to candidates who understand, digitally-track and interact so well with their 'customers'… Not to mention the value of first-party data
Questions? Comments? Hit us up: [email protected], [email protected]
Ovative/group is a measurement and activation agency focused on activating enterprise value through marketing, measurement, and technology services. Through our 20+ related engagements over the past three years in this space, we've observed some common themes that, when considered, greatly increase the probability of building solutions that lead to lasting capabilities rather than shiny pennies few are willing to adopt.
Our clients span multiple industries, including retail, healthcare, education, CPG, and hospitality; for companies with sales that range from $250M to $100B. We engage with our clients both as advisors and as outsourced service providers; as a neutral measurement partner or as an end-to-end measurement and activation solution provider.