Welcome to Ovative's marketing/tech news digest – where we hope to keep you up to date on all things new and exciting within Marketing, Measurement and Technology.
Always informative, sometimes entertaining. Enjoy.
Fodder for the water cooler: "Hey! You gonna pay for that?!" Turns out you maybe already did if you're at an Amazon Go Store. No lines, no checkouts, no registers, no problems?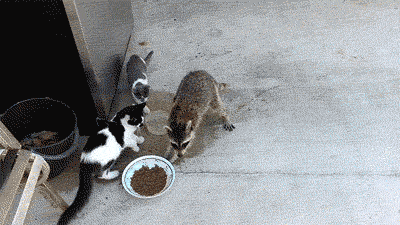 Gartner Hype Cycle for Digital Marketing & Advertising | Forbes | November 6, 2016
 Quick Pitch: In the wise words of Drake, "Hype, don't live off it" – Multi-touch attribution fell down the curve from last year, Predictive B2B Marketing Analytics is right at the top and poor In-App Advertising is sitting right in the melodramatically named "Trough of Disillusionment."
Now I want the details: No longer are the digital marketing and advertising hype cycles separate. Gartner has combined them as the industry moves in a way where synchronizing MarTech and AdTech is becoming a new reality. What's new to the hype curve? Ad blocking, predictive B2B Marketing Analytics and Mobile Wallet are all entering the hype curve for the first time. Still a big deal? Personalization, which is one of the top three challenges facing multichannel marketers.
What we're thinking: Not to get too philosophical, but we've been overly aware in the last few weeks that history tends to repeat itself. It's the same with marketing and advertising technologies. A new one comes on the market and everyone expects it to solve all of their problems. While we think these technologies are valuable, it's incredibly important to have realistic expectations of what exactly they can do for your business. We wrote more about this in our white paper on Marketing Measurement Solutions.
 Acxiom's LiveRamp Buys Two Publisher Data Firms in Race to I.D. Consumers Across Devices | AdvertisingAge | November 17, 2016
 Quick Pitch:  "I got 99 problems, but publishers are no longer one" says LiveRamp who acquired Arbor and Circulate increasing their publisher network to over 450. Get that dirt off your shoulder … Now I want the details: LiveRamp acquired Arbor out of NYC and Circulate out of Philly for a cool $140 million. These acquisitions round out LiveRamp's partner network and provides alternate cookie-synching options to the already extensive cookie pool LiveRamp manages today. According to LiveRamp CEO Travis May, web match rates should increase by 10-20%, while mobile match rates should increase by 30%.
What we're thinking: Looks like LiveRamp's going to run this town tonight. The acquisition seems like a good move from a service and growth perspective. With the recent launch of IdentityLink, the acquisition of Arbor and Circulate will increase the level of data connectivity and identity resolution. Also, higher match rates, more customer-level attribute data, closed-loop measurement and faster connections with more partners all sound pretty awesome.
Retail and Consumer 2016 Holiday Outlook | PWC | Holiday 2016
Quick Pitch:  Your crazy aunt Beatrice isn't the only one who's buying Christmas gifts way before Black Friday … Also, (shocker), digital is more important than ever this holiday season.
Now I want the details: 64% of consumers are beginning their holiday shopping before Black Friday and 29% will have completed most of it by then. So what do consumers care about? Apparently local and independent brands are the biggest deal if consumers are buying stuff, but they're also spending a lot of their holiday cash on travel and entertainment. Dark days ahead for retailers? Not necessarily. While Millennials aren't super into shopping Generation Z is. Get in loser, we're going shopping. 
What we're thinking: Deep philosophical thought part two – isn't it crazy how even small gaps in age lead to completely different behaviors? We're no social scientists, but the differences even between Millennials and Generation Z point to the importance of personalized media campaigns. Everyone might want similar things, but they want to hear about it in different ways.
Hey folks, we want to take this week to introduce a new section called, "What We're Into!" No one puts baby in a corner, and Nate and I don't want to be in a corner either. We'll use this space to tell you about something we've been reading, watching or listening to in the past few weeks and why you might be interested too!
What We're Into: Presidential. A Podcast by the Washington Post. Did you fall asleep in history class? Is the only thing you know about President Taft that he's the one who was stuck in a bath tub? Then this is for you. Trust us. It's not going to put you to sleep.
Questions? Comments? Hit us up: [email protected], [email protected]
Ovative/group is a measurement and activation firm focused on activating enterprise value through marketing, measurement, and technology services.  Through our 20+ related engagements over the past three years in this space, we've observed some common themes that, when considered, greatly increase the probability of building solutions that lead to lasting capabilities rather than shiny pennies few are willing to adopt.
Our clients span multiple industries, including retail, healthcare, education, CPG, and hospitality; for companies with sales that range from $250M to $100B.  We engage with our clients both as advisors and as outsourced service providers; as a neutral measurement partner or as an end-to-end measurement and activation solution provider.