Good Morning and happy Tuesday!
Welcome to Ovative's marketing/tech news digest – where we hope to keep you up to date on all things new and exciting within Marketing, Measurement and Technology.
Always informative, sometimes entertaining. Enjoy.
Fodder for the water cooler:  Consider yourself a Celestial Sleuth? Well  Galileo, the Winter Solstice is tomorrow, which, scientifically speaking, is when the North Pole is tilted farthest away from the sun. Head to Stonehenge, across the pond, if you want to celebrate in style.
The Age of Analytics: Competing in a Data-Driven World | McKinsey | December 2016
Quick Pitch: Big Data, similar to the elliptical that's currently gathering dust in my basement, is readily available for corporations, but often isn't successfully utilized.
Now I want the details: The current volume of data doubles every 3 years and becomes less expensive to process. Additionally, organizations have raw data and a plethora of analytical tools, but they're not always able to use their data the way they need to. Two main issues are integrating insights into daily business processes and getting the right talent within the organization.
What we're thinking: Our philosophy is that you can have all of the data in the world, but if you don't have the right people, technology and processes in place, your analytical initiatives are going nowhere fast. As it relates specifically to marketing measurement, we believe that people & process are just as important as having the right data assets, core measurement systems and proper activation capabilities in place.
SAP Buys Attribution Software Company Abakus | AdExchanger | December 14, 2016
Quick Pitch:  "I ain't sorry" says SAP, who acquired Abakus and took another independent attribution solution out of the market. Boy bye.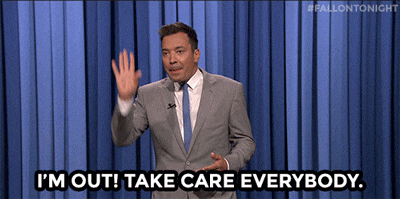 Now I want the details: SAP, the German multinational software corporation, announced on the 14th that it had acquired Abakus, further catapulting itself into the paid media space. Abakus is unique in terms of attribution providers as it uses game theory to forecast different conversion scenarios as well as utilizing a split funnel attribution methodology – i.e. looking at bother upper sales funnel and lower sales funnel conversion events. The move makes Abakus part of SAP's Hybris Marketing Cloud, which includes an ecommerce platform, an analytics platform, campaign management, marketing resource management and campaign efficiency tools.
What we're thinking: Marketers trying to understand the value of their media has led to a demand for measurement which has, in turn, increased the number of attribution providers, all with different ways of measuring digital's impact. We get tired just thinking about it! Especially when some providers sell their methodology as the only one you'll ever need! (Yours for only 139 payments of $14.95!) Our POV is that attribution is one part of a measurement environment that works together to determine the value of your media. Check out our white paper if you haven't already.
As IoT Ads Become Reality, Privacy and Security Concerns Follow | AdvertisingAge | December 16, 2016
Quick Pitch:  Is your refrigerator running?! Well then it also might be collecting data on you too … how old is that soy milk BTW?
Now I want the details: The expansion of the Internet of Things (IoT), doesn't just mean you can be as cute as Kristen Bell and Dax Shepard while shopping for your kids party, but it also means your trusty refrigerator might also start showing you some ads. 62% of people who own a IoT device said they've already seen ads on those devices and 55% said they're okay with ads as long as they're getting something for them. Long story short IoT means ads in new devices, but also increased concerns around data tracking and privacy.
What we're thinking: If you give a device WiFi, he's going to want to show you ads. If you let it show you ads, marketers are going to want to track it. We're living in a cross device world that currently consists solely of desktop, phones and tablets, but we don't think it'll be long before other devices are part of the customer journey which means marketers will want to track the effectiveness of those ads across even more devices then they are now. We'll continue to monitor how privacy plays a role, as well as what parties are entering in to measure the IoT space.
What We're Into: Rouge One. Otherwise known as the Star Wars movie you're probably confused about. Don't worry. The movie did a stellar job bridging the gap between the final moments of Star Wars Episode 3 and the start of Star Wars Episode 4.  Also Jar Jar Binks is nowhere in sight.  #winning
Questions? Comments? Hit us up: [email protected], [email protected]
Ovative/group is a measurement and activation firm focused on activating enterprise value through marketing, measurement, and technology services.  Through our 20+ related engagements over the past three years in this space, we've observed some common themes that, when considered, greatly increase the probability of building solutions that lead to lasting capabilities rather than shiny pennies few are willing to adopt.
Our clients span multiple industries, including retail, healthcare, education, CPG, and hospitality; for companies with sales that range from $250M to $100B.  We engage with our clients both as advisors and as outsourced service providers; as a neutral measurement partner or as an end-to-end measurement and activation solution provider.