Welcome to the seventh edition of Ovative's marketing/tech news digest – where we hope to keep you up to date on all things new and exciting within Marketing, Measurement and Technology.
Always informative, sometimes entertaining. Enjoy.
Fodder for the water cooler: The Mystery Machine is heading home, Satoshi Nakamoto has revealed himself. Recap – his work's been 'off the chain' for those who've loved the blockchain for nearly a decade…
YouTube's new ad-spot | The Verge | 4/26/2016
Quick pitch: The bad news – beginning this month, you won't be able to skip the ad before Slo Mo Guys' new video. Good news – the ad will only be six seconds… YouTube just rolled out un-skippable 'mini' ads called "Bumpers".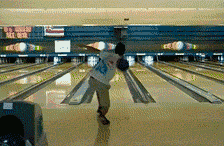 Now I want the details: The 'Tube is hoping to step-up and take on the world's TV-Sized marketing budgets by offering a wider variety of ad-types. With the digital marketing industry looking at an expected $77.4B+ in spend next year (!) YouTube wants to capitalize on the 50% of 18-49 year-olds whose primary method of video consumption is mobile. These new "Bumper" ads will be short and sweet (just like our digital attention-span) and an addition to current advertising methods on YouTube – not a replacement. Marketers will soon have Bumpers as a tool in their video display tool belt.
What we're thinking: We dig it. Less is more. Allegedly, these ads will drive incremental reach with a nearly guaranteed impression. It's another lever to pull and will give marketers the chance to effectively share bite-sized pieces of new brand information. Allow your video agency partners to get creative and use these videos to test consumer interactions. Think of it as a Tweet, instead of a blog post.
LiveRamp is On the Move | Martech Advisor and MediaPost | 4/27-5/3
Quick pitch:  As you know, Ovative/group and LiveRamp share interest in O2O Measurement world.  LiveRamp's world just got a whole lot bigger in the last few weeks.
Now I want the details: Some LiveRamp employees went on spring break in London, loved it, and decided to stay. The others stayed back in the states and matched on startup-Tinder. Last week, LiveRamp announced the expansion of its international presence with the launch of data onboarding services in France and the United Kingdom. Within a week they also announced a new partnership with ThinkVine, a provider of marketing attribution and optimization services. LiveRamp's onboarding capabilities will be pushed to new heights in new countries (with new privacy laws).
What we're thinking: This is great. Like when your spouse goes to culinary school – everyone wins. The support and capabilities our clients have today with LiveRamp will only get better as their experience with alternative attribution solutions grows. LiveRamp's privacy team will be ahead of the curve in the U.S. as they work through the EU's requirements (which are often times a few years ahead of ours). These experiences will allow for better/faster product development.
Google 'Near Me' | Seeking Alpha | 4/25/2016
Quick pitch:  The lines between creepy and convenient are floating farther out to sea, at the request of consumers. Searches containing "near me" have risen by triple digits and Google wants the biggest share.
Now I want the details: New to the area? On a trip and didn't have time to plan every minute?  Google's 'Near Me' searches rose 126% in 2015 and they're trying new localized suggestions in Maps. The go-to app for travelers and nomadic professionals who want directions is also hoping to be their go-to app for finding the trendiest spots within walking distance. Some say 'Near Me' will take the fun out of spontaneous travel. We say, those people can put it on airplane mode.
What we're thinking: Take a deep breath and no need to react too soon. Creating personal, localized experiences will no doubt become more and more important in the future. But determining a cohesive strategy to provide these experiences is the most important. Testing in to paid ads in Google Maps will be a good way to see which customer segments prove to be the most apt to use these tools and allow you to focus on what this type of personalization means for them.
In case you weren't on top of your Mother's Day game – don't worry, you're not "late". Today, March 10th is actually the first Mother's Day observance (1908 – Grafton, WV). Go get brunch.