Good Afternoon and Happy Tuesday!
Welcome to Ovative's marketing/tech news digest – where we hope to keep you up to date on all things new and exciting within Marketing, Measurement and Technology.
Always informative, sometimes entertaining. Enjoy.
Fodder for the water cooler: On April 1, Lexus debuted their new 2018 Lexus LC Lane Valet.  While it's disappointing that this features like this aren't actually coming to a clogged highway near you, no one seems to be too disappointed that Google Gnome doesn't exist…
New measurement innovations unlock more store visits data | Adwords Blog | March 29, 2017
Quick pitch: Location, location, location… It's all about location. Said everyone working on the new customer location prediction features at Google.
Now I want the details: The Google machine is rolling out a few new tools to give advertisers more confidence in their store visits estimates. They've updated their deep learning models to better prioritize location signals that determine a true visit, they've refreshed Google Earth and Street View to get better views of where buildings start/end and they have teams of people on the ground testing Wi-Fi strength in/around businesses to figure out their true boundaries.
What we're thinking: Impressive. Google's stepped up their location measurement game, big time. That said, advertisers need to be weary of the link between store visits and the performance of Adwords campaigns. While certainly correlated in many cases, Google is not claiming to be able to measure the incremental impact of Adwords campaigns. Having more confidence in the final stop on the path to purchase is huge, but taking a test-first approach to every channel is still the best way to assess incremental impact.
Amazon quietly launches influencer program | TechCrunch | March 31, 2017
Quick pitch: Think you're one of the coolest of the cool kids? Amazon's new invite-only social influencer program will be the judge of that…
Now I want the details: Amazon is beta testing an invite-only influencer program, which allows curated influencers commission on products sold. This is different from the existing Amazon Affiliate Program which is open to anyone who links out to Amazon pages with an affiliate link. Amazon's influencer hopefuls can submit an application for inclusion, but need to have large social followings and plenty of engagement. Once being selected as an influencer, they are enabled to preach their shopping gospel with a custom profile page and curate lists and recommendations.
What we're thinking: Amazon continues to build on their industry-disrupting status, most recently to the advertising industry, and therefore deserves attention from marketers. Amazon is well-positioned to threaten Google and Facebook's digital advertising share due to a very important differentiator, massive amounts of purchase data. While the giant has been relatively quiet in the paid advertising space, recent offerings seem to take aim at different aspects of the media marketplace. Video ad streaming during NFL games, paid search, and now this influencer program.  All further point to Amazon positioning itself to gain share in variety of areas – TV/video, paid search, and now affiliate and influencer marketing.
One-To-One Marketing With A 90-Degree View Of the Consumer | AdExchanger| March 20, 2017
Quick pitch: Sometimes, less is more. Especially when it comes to consumer data. If there's no correlation between the gum I eat and the shoes I buy, then why collect data on my affinity for personalized mousepads? Ran…dom…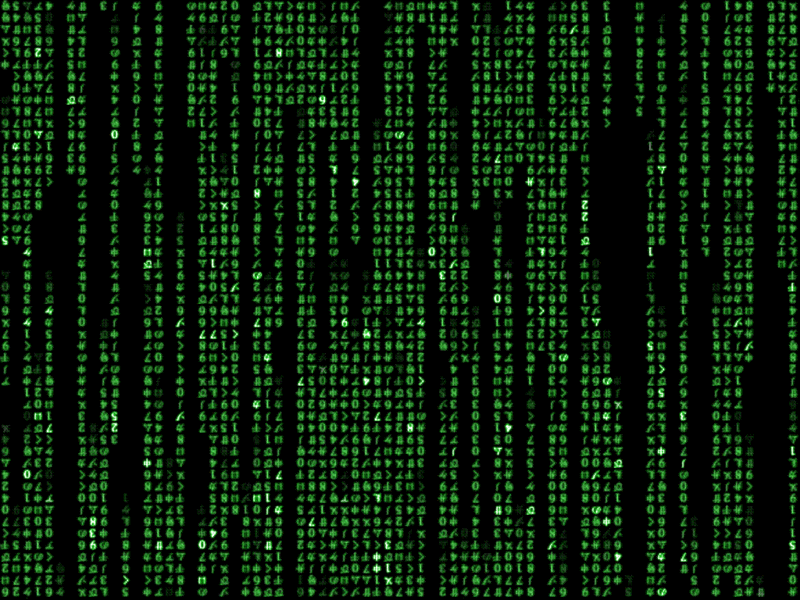 Now I want the details: One-to-one marketing is the goal of every digital advertiser, which is why the data sector continues to grow. But, marketers shouldn't get caught in the trap of thinking that more data is better. Harnessing every possible detail about a customer is often unproductive. The best results come when advertisers take an activation-first approach to their data collection and lookalike audience building. How will you use the data and why does it matter to your customers' path to purchase? If those questions can't be answered, the data likely doesn't matter.
What we're thinking: We're all data believers at Ovative, but we agree that more is not always better. Being selective with the consumer data you buy is important. Noise reduction in customer segment analyses saves time and money. We push our clients to think about segmentation data in an activation-first approach as well, to make sure every effort is put forth in the most meaningful way.
"What We're Into!" A section where we tell you about what we've been reading, watching or listening to in the past few weeks. As always, let us know if you've been into the same thing!
What We're Into: S Town. A podcast by the makers of Serial and This American Life. All about a genius horologist from a small town in Alabama that won't settle for complacency. Mysterious, thought-provoking, and a bit controversial. Not for the faint of heart!
Questions? Comments? Hit us up: [email protected], [email protected]
Ovative/group is a measurement and activation firm focused on activating enterprise value through marketing, measurement, and technology services.  Through our 20+ related engagements over the past three years in this space, we've observed some common themes that, when considered, greatly increase the probability of building solutions that lead to lasting capabilities rather than shiny pennies few are willing to adopt.
Our clients span multiple industries, including retail, healthcare, education, CPG, and hospitality; for companies with sales that range from $250M to $100B.  We engage with our clients both as advisers and as outsourced service providers; as a neutral measurement partner or as an end-to-end measurement and activation solution provider.
Nate Broadbridge | Measurement & Activation
608.692.9019 | Ovative/group | www.ovative.com
701 Washington Avenue North, Suite 400 | Minneapolis, Minnesota 55401