Good Afternoon and happy Tuesday!
Welcome to the 14th edition of Ovative's marketing/tech news digest – where we hope to keep you up to date on all things new and exciting within Marketing, Measurement and Technology.
Always informative, sometimes entertaining. Enjoy!
Fodder for the water cooler:  Ever seen 110 guys paddling a 140ft long racing canoe?  Check out the Great Snake Boat Race of India
No, CMOs Should Not Think Like CTOs | AdExchanger | August 10, 2016
Quick pitch:  The traditional CMO may be an endangered species… will a new breed of tech-focused marketers quickly become commonplace?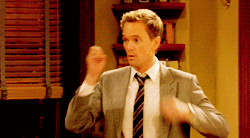 Now I want the details:  With all of the new marketing technologies, machine learning capabilities and enormous customer data sets now available, one thing is certain – CMOs are increasingly being required to decipher large amounts of data to tell a marketing story and understand the wiring of their marketing tech stack. Enter the Chief Marketing Technologist Officer, the leader who is defined by both right brain logic and left brain creativity.  Although each company's "CMTO" role functions a bit differently, all seem to arrive at the same conclusion: the data and technology become overwhelming and no one is truly covering the creative aspects of the marketing business.  The better solution is to reduce the complexity in the tech stack by ignoring all of the unnecessary features and functions baked into the platforms and instead focus on setting and meeting strategic business goals and objectives.  Let marketers be brand-focused and rely on the technology teams to manage the new wave of machine learning insights.
What we're thinking:  We agree – no one person should be tasked with both brand and technology management.  And just as CMOs shouldn't be tasked with deciphering machine learning technologies, CTO's shouldn't be tasked with analyzing marketing data to make brand decisions.  Separate the responsibilities between dedicated teams, and ensure communication between the two groups is open and consistently flowing.  Companies can accelerate their marketing performance when data-driven insights inform the creative process.  While a CMTO who winds up playing BOTH the CMO & CTO role is a bad idea, having a resource, team, or partner dedicated to bridging the gap can be incredibly helpful in building alignment.
Inside Google's Quest To Measure Conversions | AdExchanger | August 10, 2016
Quick pitch:  "One team, one dream!" Says Adometry and Google 360 – move over T-Swift, there's a new squad in town.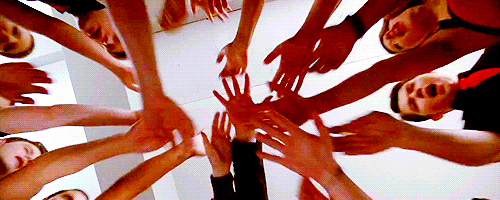 Now I want the details: Paul Pellman, Director of Google Attribution 360 (formerly known as Adometry), shares his excitement around what capabilities Google 360 has been able to add to the attribution solution.  While A360 already integrates with LiveRamp to tie offline purchases to online digital marketing, being a part of Google 360 allows for innovative ways to better measure this relationship.  Pellman highlights the opportunity to leverage mobile geolocation data to use store visits as a proxy for conversions, with Google's Device Graph providing more completeness for offline measurement—as well as strong cross-device tracking.  Although this isn't being leveraged by A360 just yet, it's just one of the many ways Google intends to add punch to the tool.
What we're thinking:  The Google Attribution 360 team gets it.  They understand that while no attribution algorithm will be 100% perfect, it's all about getting closer and closer to the best possible understanding of a client's customer base.  Companies with millions of customers, all of whom have hundreds of data points surrounding their paths to purchase, will continue to need deeper insights, better proxies, and more robust real-time measuring capabilities to stay ahead of the curve.  We are staying close to this geolocation topic and are excited to see what can happen when it's added to the attribution algorithm.  The big acquirers need to demonstrate they can make attribution analytics work better for all of us; hopefully Google is able to deliver on the promises.
Internet Users Tune In to Olympics Coverage Via Mobile | eMarketer | August 10, 2016
Quick pitch:  The muffled cheer in your meeting the other day? Unfortunately, it probably wasn't for you. One of your co-workers was most likely watching the Olympics since mobile streaming is bigger deal at these games than Ryan Lochte's newest hair color …
Now I want the details:  I want it and I want it now! Says basically everyone and their Mom about live content during these Olympic games. The Rio games have seen a 150% growth in total video streams worldwide over the London games, totaling 2.85 billion streams.  Moreover, a survey conducted by Phunware found that only 14% of U.S. internet users prefer pre-taped primetime coverage.  Two thirds of them citing that the ability to watch these events live makes the experience more enjoyable.  Half of these respondents also mention the content being better on mobile than desktop or TV.
What we're thinking:  Gone are the days when the world was collectively huddled around their TV's, hoping and praying together that Kerri Strug would land her last vault! We've moved towards crouching over our mobile devices wondering how the heck Simone Biles can get so high in the air. More clear indicators that marketers need to be ready to meet customers where they are at. The experience economy is no longer tethered to prime time channels and, in fact, often prefers to avoid it.  While the total viewership of the opening ceremony didn't break any records, the subsequent weeks have seen huge numbers in mobile broadcast.  Optimizing ads for mobile viewership on any major sporting event is key, especially when the competition happens during the middle of the day in U.S. time zones!
Not allowed to watch the Olympics at work?  Pass around this article on why it's good for office culture 🙂
Questions? Comments? Hit us up: [email protected], [email protected]
Ovative/group is a measurement and activation agency focused on activating enterprise value through marketing, measurement, and technology services.  Through our 20+ related engagements over the past three years in this space, we've observed some common themes that, when considered, greatly increase the probability of building solutions that lead to lasting capabilities rather than shiny pennies few are willing to adopt.
Our clients span multiple industries, including retail, healthcare, education, CPG, and hospitality; for companies with sales that range from $250M to $100B.  We engage with our clients both as advisors and as outsourced service providers; as a neutral measurement partner or as an end-to-end measurement and activation solution provider.