This summer, we asked our talented group of college interns to contribute to the Ovative blog. We asked them to choose a topic that interests them, do a deep dive into the subject, then develop a post to share what they learned. Enjoy this post below, then check out the rest of the Intern Series content!
---
Ovative/group strives to find cutting-edge and innovative ways to wrangle, what we like to call, the "digital octopus". Why a digital octopus? Digital marketers untangle tentacles of data that are often mysterious and hidden from those who don't know or understand how to interpret it. A common misconception: only marketing majors can enjoy a career in digital marketing. In reality, whether you're computer science gal, a finance guy, or even a Russian studies individual (shout-out to our very own, Jeff), you can thrive in this fast-paced, growing industry.
"We look for people who can quickly connect diverse dots. We love to leverage each of team member's distinctive perspectives to spark robust conversation and develop fresh ideas. And it's just more fun to be additive vs. repetitive." – Dale Nitschke (Ovative CEO)
By combining omni channel measurement with other digital marketing efforts, such as SEO, paid search, display, affiliate marketing and more, we provide clients with both analytical and content-oriented solutions to optimize digital efforts and drive business growth. That was a mouthful… basically it's important to measure a variety of digital channels to get quality results!
Here's what the digital hype is about – digital marketing not only allows you to reach an expansive audience, but allows you to define, and target, the right audience; BI Intelligence projects there will be 34 billion devices connected to the internet by 2020, up from 10 billion in 2015. Not super surprising right, when's the last time you read a brochure for information!?
What College Majors Look Like at an Actual Digital Agency
To prove there's diversity in digital, along with plain curiosity, we surveyed Ovative employees.
You will see while many O/g'ers did major in plain ole' marketing (don't get us wrong – we both did and it's great!), others majored across the board to find their digital home. The majority are housed within business industry– from supply chain, to finance and entrepreneurship– alongside other analytical backgrounds– ranging from economics, to engineering and mathematics. Digital teams require data-driven individuals who can use critical thinking to report and analyze, which is why these skills are utilized among the measurement and services teams.
So do we analyze everything all day, every day, from endless client data to the last slice of pizza at lunch? No! Many O/g'ers also majored in languages, arts and journalism, so… if this is your strong point don't push digital aside! While it's important to have an analytical bent, working creatively is extremely valuable for suggesting quality content to clients!
Jamie Shares Personal Thoughts After Being an SEO Intern
In college, I've always been classified as a "marketing major" with a communications/journalism minor. What does that really mean though? When asked what I want to do with my life I had no idea, and who does right?! With thousands of career options and the marketing field constantly evolving, I felt like I was being asked an impossible question. My classic answer was "I want to work with people" – although valid, what else was I supposed to say with little to no real world experience?
After finding my digital niche through Ovative (thank goodness for the career fair), the challenge became finding relevant classes to enroll in. There was one digital marketing class offered, plus some classes involving social media, but where are the digital marketing concentrations or higher level topics? Right now, mainly in master's programs: a larger issue that many schools in Minnesota are starting to address.
Out of the classes I have taken, I've utilized economics, statistics, coding, journalism and interactive marketing, however, most of what I've applied is how I've thought about, or approached a problem, versus the actual problems themselves.
Hence, the reason you don't have to be a marketing major, you just need the drive and will to learn ("be a sponge" as my managers told me!).
The Traits (Not Majors) that are Important in Digital Marketing
We've stated our different majors, but what do digital marketers have in common? Ovative has narrowed focus to individuals who are performance driven, committed, innovative/curious, strategic, and leaders. These traits are within the DNA of our team and will not only set you apart as a digital marketer, they set you apart as an individual capable of leading the industry.
As an individual, your specific major is not as significant as who you are and what qualities you hold yourself to in determining your workplace success. Since there aren't specific majors (BOOOO) teaching the ins-and-outs of SEO, the analytics of measurement, the arts and sciences behind display advertising, etc., what should you do?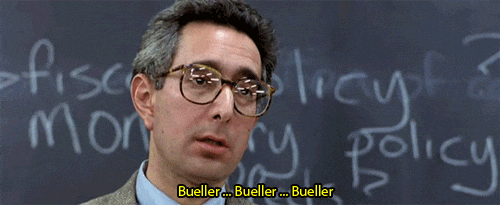 With No Major Available, Here's What Can You Do to Prepare for a Career in Digital Marketing
If you are currently in school, you can focus on enrolling in extra classes in and outside your major, such as statistics, computer technology, consumer behavior or communication/journalism. If you don't have room for this (like many of us), it's equally as important to practice communication skills, attend events, stay on top of industry trends, help with freelance work or reach out to current individuals in the industry to chat. Those in the digital field love to share their passion, so take advantage and set up a coffee date!
Whatever your major was or is– or even if you lack further educational experience– be confident in your potential. If you, after reading this blog, have not come to the realization that the digital marketing field is your dream, we take strong personal offense (kidding–don't sweat it); though we strongly encourage it, we cannot make you all into digital marketing minions, like these guys:
Major in what you want, dive into the field you desire, and raise the bar in whatever you do.
If this is your dream however, welcome to the family.