The 2016 MozCon conference did not fail to live up to its high expectations. As a first time attendee, I can definitively say the information I learned will provide direct actionable value for my client's.
Before flying across the nation to Seattle, my expectations were to sit in an auditorium with many other business professionals and listen to speakers for eight hours straight.
To my pleasant surprise, when the doors opened to the auditorium, there were lights flashing everywhere, a huge stage with projectors on the side, a ton of white tablecloth tables with an Ethernet cord for each person (Yay for no wi-fi issues!).
For those of you reading this and are wondering, "what in the world is MozCon?" Don't worry, it's only one of the BIGGEST conferences in the SEO industry that is jam-packed with three days of incredible, industry-leading speakers. It's "kinda" a big deal for us.
To be precise, according to Moz, the Seattle based software company that puts on the event, MozCon is:
"three days of forward-thinking, actionable sessions in SEO, social media, community building, content marketing, brand development, CRO, the mobile landscape, analytics, and more."
Not only was I thoroughly educated on trends in the SEO channel, I was surrounded by compelling and awesome individuals for three days. The networking event's MozCon put on facilitated engaging conversation, and were also incredibly fun (especially the MozCrawl!).
After returning back to good ol' Minnesota, I read through all of my messy notes and came across five key takeaways to share throughout our team, and within the industry.


1. The Landscape Of The SERPs Are Changing, So Should Your SEO Strategy
2. Evolving From A Data-Driven Marketer To A Hypothesis-Driven Marketer
3. Why We Need To Have More Hyper-Personalization & Interactive Content
4. Mobile, Mobile, Mobile – A Quick Rundown On Everything You Need To Know
5. Why We Need To Have More Hyper-Personalization & Interactive Content
Let's dive into each takeaway a bit more.

1. The Landscape Of The SERPs Are Changing, So Should Your SEO Strategy
Eh, no kidding! Any digital marketer out there (I hope) has noticed how the search engine results page (SERP) has changed over time, but what does that change actually look like?
Rand Fishkin, the founder of Moz, started the conference off by stating that only ten blue links still exist on only about 3% of searches.
I know, not only is that extremely shocking, but that also means as SEOs we need to reevaluate our SEO strategy to not solely focus on trying to rank as a blue link.
Lucky for us, Rob Bucci, founder & CEO of STAT Search Analytics, explained what is replacing those blue links by providing us with an in-depth analysis on these things called "featured snippets".
What are featured snippets?
"Featured snippets provide timely, relevant content to the searcher (usually) without the need to click through," Rob explained.
Rob conducted an in-depth analysis on featured snippets and found that from January to July the amount of featured snippets grew from 9% to 15%.
So ya, it all makes sense. That's why there a less blue links!
Why should we pay attention to featured snippets?
On-page conversion rates are spiking when they come to your site from featured snippets.
They build trust and a positive reputation for your brand
What type of queries are snippets shown for?
There are three types of featured snippets:
Lists
"does" questions appear in lists 0% of the time
"what" questions appear in lists 4% of the time
"how" questions appear in lists 42% of the time
Paragraphs
"does" questions appear in paragraphs 96% of the time
"what" questions appear in paragraphs 90% of the time
"how" questions appear in paragraphs 56% of the time
Tables
"does" questions appear in tables 3% of the time
"what" questions appear in tables 6% of the time
"how" questions appear in tables 2% of the time
Rob's main takeaway from his analysis is that by better understanding what type of format Google prefers content to be in for various featured snippets, we can identify instances where a competitor's format may diverge from Google's preferences. We then have the opportunity to potentially "steal" those featured snippets by marking up our content in the way Google prefers.
Our question for Rob was: how often do these snippets change, because from our experience they are fairly static. He had not dug into this yet, so more to come!
Lastly, the largest change (and I mean major) to the SERPs is due to the way Google's algorithm works. Dr. Pete, a Marketing Scientist at Moz, gave us an in-depth crash course on the evolution of Google's algorithm. From where it started, where it's at now, and where it's going.
Google's algorithm is changing to model how the brain works. Now, Google is matching answers to questions instead of just matching keywords.
What does this mean for us?
More work!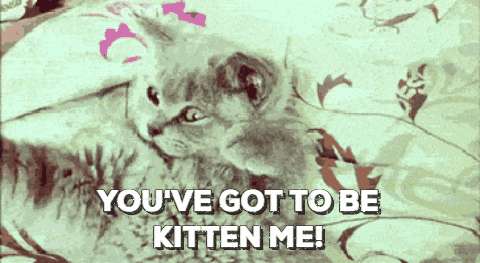 Instead of focusing on keywords, we need to be focus more on "ideal phrases." To follow this new format, we can build out keyword trees that identify the primary search term, and then all secondary search terms we want to target throughout the content that support our central phrase.

2. Evolving From A Data-Driven Marketer To A Hypothesis-Driven Marketer
Cara Harshman, a freelance writer and marketer, talked extensively about the importance of testing in digital marketing. Not only are we able to test new and exciting things, but it can also be a humbling experience that challenges us on what we think we know.
She provided an incredible valuable framework for testing that can help transform our ideas into hypotheses. Below is an example of how her recommendation can be applied to an SEO test case.
She also highlighted the importance of prioritizing impact vs. ease when we are determining what we should be testing. For example, if something we want to test will have an extremely high impact, but will require a lot of effort, we will want to make sure we have a very solid hypothesis before testing.
Our take-away from Cara's session, and all other sessions that touched on hypothesis-driven marketing, is to better leverage test-and-learn principles in our execution efforts. We need to embrace our inner Bill Nye.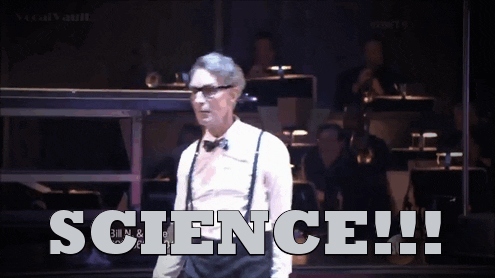 3. Why We Need To Have More Hyper-Personalization & Interactive Content
"We see 5,000 ad messages a day … we only remember 4." – Joanna Wiebe
Wait, what? Joanna Wiebe, founder of Copy Hackers, opened her session by explaining how advertisers are so focused on all of the direct and indirect competition, that they just become a part of the noise.
She explained that 60% of sales are lost to no decision.
As marketers, we need to help our customers make their decisions.
How do we help our customers make a decision? Joanna provided three key points:
[edgtf_list_ordered]
Make the language in our ad messages about them.
Connect the dots for them.
Be specific.
[/edgtf_list_ordered]
Not only does our content need to be more personalized to our customers, it also needs to be more interactive. There are three main upsides to interactive content:
[edgtf_list_ordered]
Interactive content engages users more effectively.
Interactive content enhances retention.
Interactive content results in more repeat visitors.
[/edgtf_list_ordered]
Joanna's session provided further validation that we need to help our client's rise above the noise and appeal directly to their customers.
Callaway, an American global sporting goods company, produced a great interactive tool that helps a customer find the perfect club for them based on various metrics. Developing content like this is going to become more and more prevalent in our content strategy. Check it out here.
4. Mobile, Mobile, Mobile – A Quick Rundown On Everything You Need To Know 
Talia Wolf, CMO at Banana Splash, flew all the way from London to provide us with a quick rundown on everything we need to know about mobile in this day and age.
Talia started her session by stating that 60% of mobile visitors expect sites to load in less than 3 seconds. No one wants to wait for content! In fact, she provided us with a slide that illustrated the effect page load time can have on conversions, see below.
Talia emphasized the importance of not thinking of mobile visitors as mini desktop visitors. We are different people on our phones, we are in a different state of mind.
We can converge the gap from people who convert on mobile versus desktop by understanding our audience's state of mind and behavior on mobile. Throughout the four different micro-moments (I want know, I want to go, I want to do, I want to buy), we should be able to identify what type of content they are looking for and how to provide them a better experience when they are interacting with the content.

5. Normal –> Explosion –> New Normal – The Impact Of Storytelling
The theme of storytelling appeared in two ways, one tactical and one conceptual.
Robyn Winner explained how the information architecture of your site tells the story of what your website is about to both users and crawlers. We need to make our content easier to find.
The growing importance in information architecture is something that is becoming more and more incorporated in our SEO strategies.
Normal –> Explosion –> New Normal – Kindra Hall provided us with a new way to look at telling stories. Instead of focusing on a beginning, middle, and end, use this method of storytelling to clearly tell the story.
Too often we allude to the story, but we don't actually tell it. This framework can provide substantial value when developing client presentations, writing emails and even when we are trying to communicate an issue with our managers.
---
After attending this event I can see why everyone gets so excited once registration for MozCon rolls around. We are fortunate that we get to be a part of an industry that has created its own community.
The eagerness from everyone in our channel to share both success and failure from their experiences makes event's like these unlike any other conferences.
The SEO team at Ovative/group is anxiously waiting July 17, 2017, where we will get to fill our brains with more knowledge from industry leaders (and even more excited for the next MozCrawl!).
If you are craving more SEO insights from the 2016 MozCon Conference, download all the presentations decks from Moz.